Markéta Irglová is an Academy Award winning musician and actor born in Valasske Mezirici in the Czech Republic on February 28, 1988. While neither of her parents played music, her father was a journalist and patron to many artists, and music was a constant in their household.
Markéta Irglová is an Academy Award winning musician and actor born in Valasske Mezirici in the Czech Republic on February 28, 1988. While neither of her parents played music, her father was a journalist and patron to many artists, and music was a constant in their household.
Markéta's parents always kept their door open to travelers and all found a warm welcome in their home. Three years later the family welcomed another daughter, Suzie. At seven years Markéta began learning the piano as this had been her mother Jana's own unfulfilled childhood dream. Her father insisted a year later that she also learn to play guitar saying that the piano would be, in his words "too impractical to haul around", unlike a guitar which can be carried on one's back and passed around a campfire.
In 2004, Markéta met Glen Hansard of the band The Frames through her father, who was promoting their shows in the country. The family hosted a welcoming party upon the bands arrival in their home town. Greetings were exchanged, and many songs were sang as is the custom when both Irish and Czech people get together. Markéta requested a song from The Frames which she had heard and grown to love called Star Star**. Glen agreed to play it with the condition that Markéta would sing along. Instantaneously the band was struck by her talents and invited her to perform with them the next day at a local music festival called Spalicek. During this time Glen became a dear friend to the family and visited their home during times of repose from touring. He also became a musical mentor to Markéta and in turn used her as a soundboard for new material he was writing. Her classical training offered a welcome counter point to his learn-as-you-go approach that had been mined since the age of fourteen. The seeds for what would become The Swell Season took root at this time.
In 2006, Markéta was approached by Glen to collaborate on music for a small Irish film he was being asked to score. The film was called Once, and was being made by The Frames one-time bassist and Glen's friend, John Carney. The two entered a studio in the Czech Republic and recorded close to twenty songs for the film. The project was christened The Swell Season after a book by Czech author Josef Skvorecky which both Glen and Markéta were reading and inspired by during this session. John had been looking to cast a woman in her 30's from Eastern Europe who played piano in the role of his leading female character and asked Glen if he had met someone who fit these requirements somewhere on his travels. Glen said he knew a girl in Czech Republic who could be just what he was looking for except she was only 17. John asked Glen to invite Markéta to come to Ireland and audition for the part, which he did. Markéta gladly accepted, took time off school and boarded a plane to Dublin. A dinner party was held at Glen's apartment and the circle of his friends and family invited, among them John Carney with his partner Marcella. Towards the end before people scattered back to their homes, John asked Markéta to play him something on the piano. She performed a few classical pieces which she had prepared for this purpose and John offered her the part. A concert in Dublin's music venue Whelan's was organized for Glen and Markéta to play some music together, and once hearing and seeing the chemistry between the two John asked Glen to also star in the movie. This chance offer accepted by both would reward them handsomely.
Once went to Sundance in January 2007 with little to no expectation. The movie was made for around $150,000 and stared a complete unknown in Markéta and a relative unknown in Glen. The film featured a score by the two of them and won the World Cinema Audience Award. The movie was released to critical acclaim in May of the same year and the two were singled out for both their acting and singing performances in it. Throughout 2007 the two performed as The Swell Season and Markéta experienced her first time actually being "on tour." It was an overwhelming time for someone fresh out of the U.S. equivalent to high school. But it was also a magical time as the journey seemed to be heading to a place nobody could have ever predicted.
At the start of 2008, one of the songs Markéta wrote with Hansard for Once — "Falling Slowly" — was nominated for, and subsequently won an Academy Award for "Best Original Song." Markéta became the first Czech woman to win an Oscar, and at 19-years-old became the youngest person to win an Oscar in a musical category. Glen and Markéta performed the song live on the Oscar broadcast at the famous Kodak Theater, introducing the band to an even wider audience. When they went on stage to receive their awards, Markéta's acceptance speech was preempted by the orchestra's music cue to leave the stage. For the first time in the history of the awards show, Markéta was invited back to deliver her speech following the commercial break. A classic Oscar moment was born!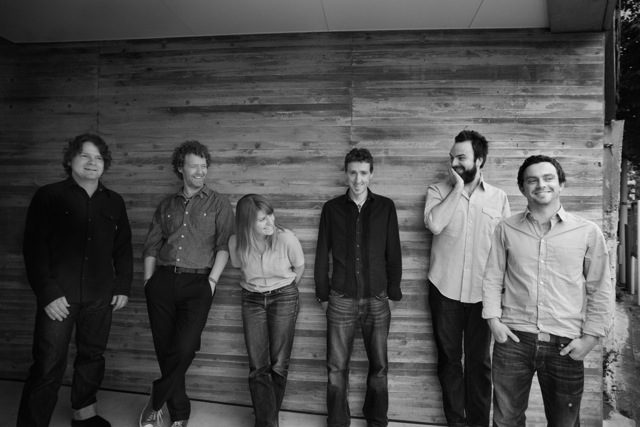 Throughout 2008, Markéta continued to tour as The Swell Season covering the world twice over. During this time Markéta was writing more and more and at the start of 2009 the two entered the studio to record their follow up to the Once soundtrack. After recording was completed in March, Irglová returned to Ireland to rest. With her "new found" fame, came some "new found" income and with it she bought a home in the country. It was here she found some solace and was able to finally digest the insanity that had been the previous two years of her young life. It was during this time she began to formulate ideas for a possible solo record.
In the fall of 2009, The Swell Season released their second album, Strict Joy. Contained on it were two new compositions from Markéta, along with a number of duets with Glen. The record was released to both critical and commercial acclaim. The Swell Season would begin a world tour that would run until October of 2010. During this time Markéta fully blossomed into a seasoned performer. Buoyed by both Glen and a top-notch band that had accompanied the two off-and-on the previous three years, she had clearly become an artist to be reckoned with.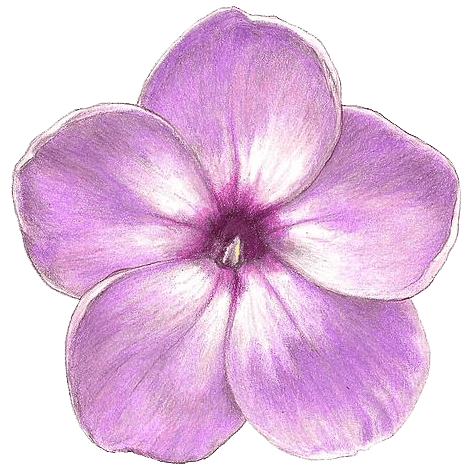 During 2011 Markéta moved to New York City and established a new relationship with music, where most of her debut album ANAR was written. At an intimate art and performance room in Brooklyn called Zora Space, Markéta met an Iranian singer and daf player, Aida Shahghasemi, and under her influence was moved to share her solo material and experiment with new sounds. She began to craft songs with her solo effort in mind, inspired by this friendship and collaboration as well as other musicians and fans from varying cultures. ANAR became Markéta's creative outlet in documenting and expressing the personal journey she had been on the previous year.
In the spring of 2012 she began recording her follow up album MUNA, in Iceland. She fell in love with the country and the people, and one person in particular: Sturla Mio Þórisson, whom she married and also became her music producer.
For the next 8 years, Markéta made numerous music collaborations with other artists and worked on other musical projects while raising three children, but had put album-making and touring on hold. Then in 2020-2021, in the height of the global pandemic, she released a trio of epic long-form singles: "Quintessence", "Among The Living" and "Mother."
These songs re-awakened Markéta's songwriting, and she soon had enough new songs for not just one, but two albums. Gathering a band consisting of Marja Gaynor on violin and strings, Peter Moc on acoustic and electric guitar, and Manuel Barreto on drums and percussion, they recorded all the new songs in October of 2021 in Iceland. In addition to this, in March of 2022, Markéta represented Iceland as a semifinalist in Söngvakeppnin with her entry "Possible." That same month, she also reunited with Hansard for the 15th anniversary of Once, where the duo played a 6-night/city sold-out tour in the U.S.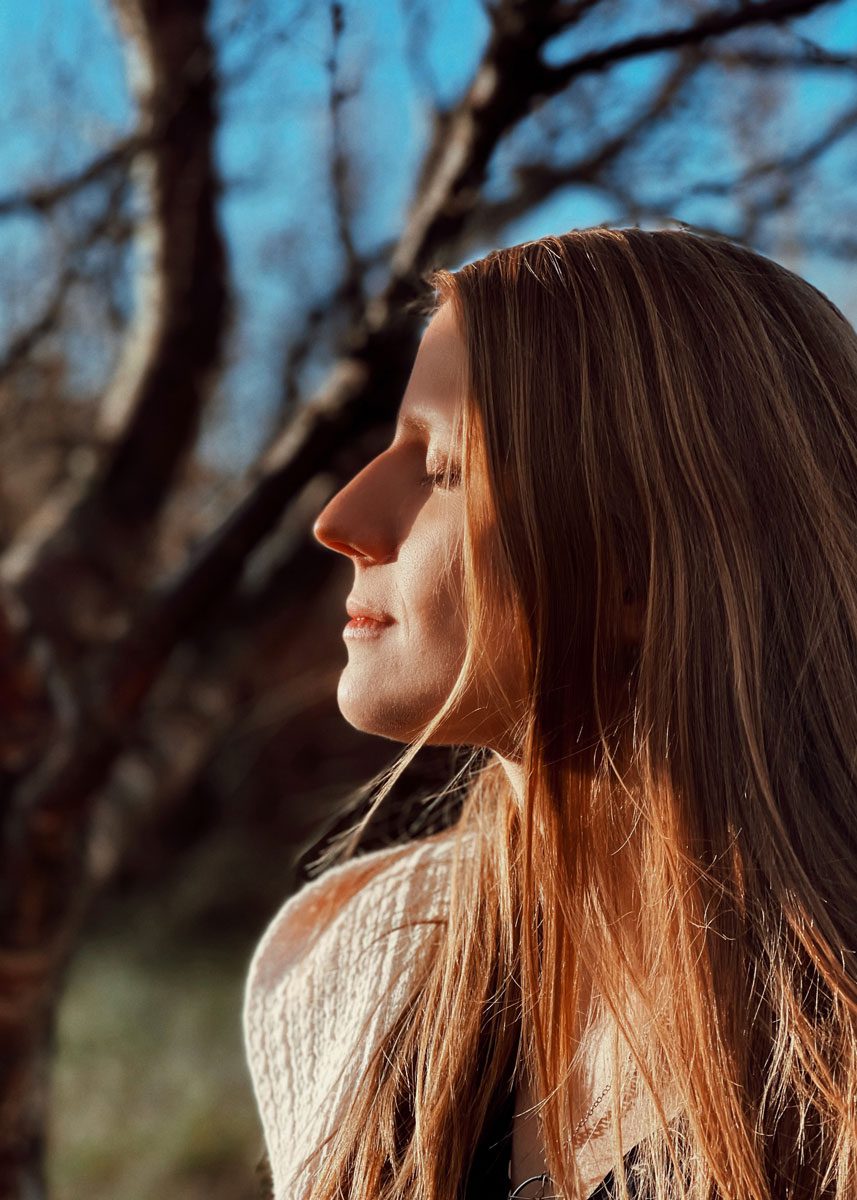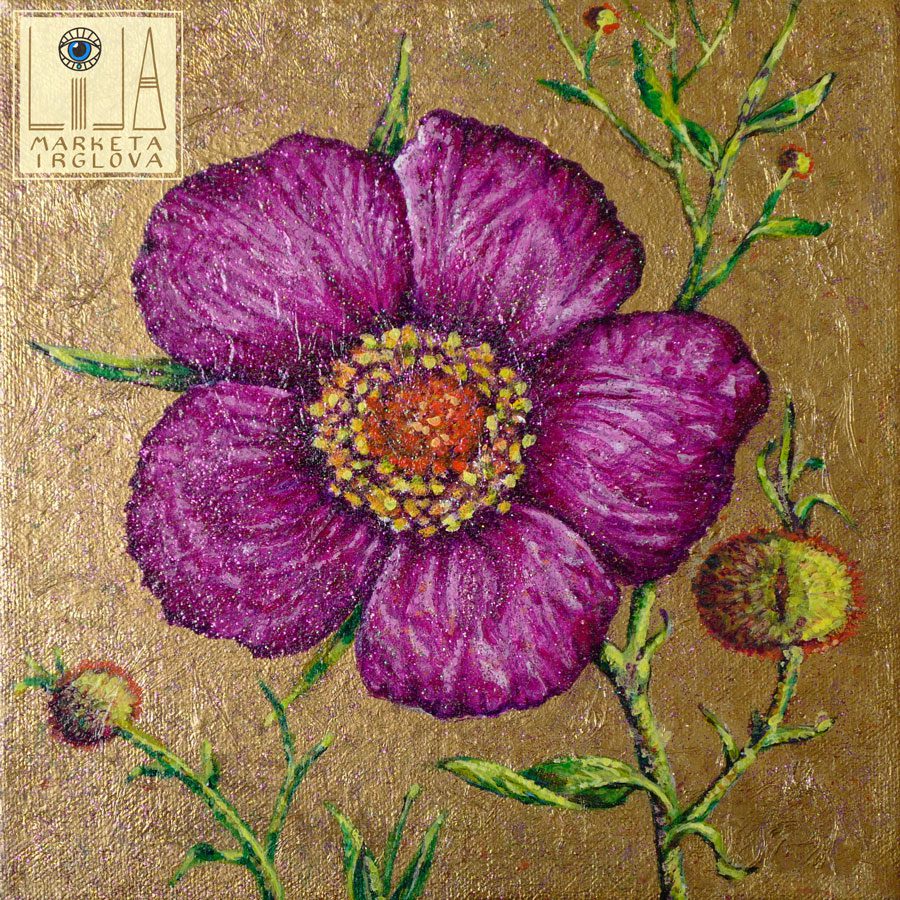 The first of the new albums,
Lila
, debuted in August 2022, with the 2nd new album of material set for 2023.
In a relatively short time Markéta has accomplished some incredible stuff, seen even more amazing things and walked through her fair share of fire. With each step she has strived to stay grounded and centered and learn from both the ups and the downs.
LILA was released world wide by Masterkey Sounds on August 19th, 2022. Markéta is looking forward to touring the world with her band, in support of the new album.
AWARDS
Academy Award for Best Original Song for Falling Slowly from Once) (2008)
Critics Choice Award LA for Best Original Song (2008)
LA Film Critics Award for Best Original Score for Once (2008)
Grammy Award for Best Musical Theatre Album for Once (2013)
Olivier Award UK for Outstanding Achievement in Music (2014)
Tony Award NYC for Best Musical for Once (2013)
Header and final photo by Sion Fullana. Other photos by Conor Masterson.