GIRL FROM A MOVIE
(Lyric Video)
Video by MARKÉTA IRGLOVÁ and STURLA MIO THORISSON
Original photos by
SION FULLANA,
LENA BUSHART,
DAVID CLEARY,
MARTIN STRAKA,
BALDUR KRISTJÁNSSON,
MIO THORISSON
Tree art by
NAHID HAGIGAT
Video by:
RADIM VANOUŠ
LITTLE GRETA
production
Starring:
ALEJANDRA JARA and YANNIER OVIEDO
Choreography by:
YANNIER OVIEDO and ALEJANDRA JARA
Video credits:
Make up: Leona Ondrušková
Colorist: Filip Hostýnek
The Archbishop's Chateau and Gardens in Kromeriz and Ing. Jiří Uhlíř, chief executive officer
Film by:
ANTON SMARI GUNNARSSON
Written by MARKÉTA IRGLOVÁ
Produced by STURLA MIO THORISSON
Parts 1&2 of a making-of video, from the recording session at Masterkey Studios in Iceland, which took place in October 2021. Filmed and edited by Sion Fullana – a Barcelona based photographer and visual storyteller, and a dear friend and collaborator of Marketa's for over a decade now.
Video Credits:
Video Directed, Filmed & Edited by: SION FULLANA
Color Grading: ADRIÁ OLEA
Sound Mixing: STURLA MIO THORISSON
AMONG THE LIVING
Dedicated to those who are no longer with us. May they rest in peace.
This song is an elegy. An elegy is a poem of serious reflection, typically a lament for the dead. In writing this song I tried to call upon compassion and loving kindness toward the living as well, those left to mourn. Those who's hearts are broken, their souls floating somewhere outside of their bodies trying to unite with their recently passed loved ones. Frozen with grief, struggling to find meaning in anything. Carrying a heavy burden and not knowing where to turn in order to find some relief.
With as much loss as people all over the world have experienced [since the pandemic], I wanted to write a tribute to the people who have died and to pass on some words of comfort to their families. I am hoping this song can spread some healing to people who are in pain. To help them feel a little better. To be reminded that they are not alone. To feel embraced and held in a safe space. I hope for their burden to be lifted even if it is just for the 13 minutes it takes to listen to this song.
"Among the Living"
by Markéta Irglová
featuring Siggi String Quartet and Aida Shahghasemi
Recorded, mixed, mastered and produced by Sturla Mio Thorisson
in Masterkey Studios, Iceland.
Director: Anni Ólafsdóttir
Co-director: Andri Snær Magnason
Producer: Andri Snær Magnason
Producers on set: Hanna Björk Valsdóttir & Sturla Míó Þórisson
Executive Producers: Markéta Irglová & Sturla Míó Þórisson
Director of Photography: Anton Smári Gunnarsson
Editors: Anni Ólafsdóttir
Eva Lind Höskuldsdóttir
Performers:
Dancers: Ale Jara
(In order of appearance)
Yannier Oviedo
Klavs Liepins
Additional credits here.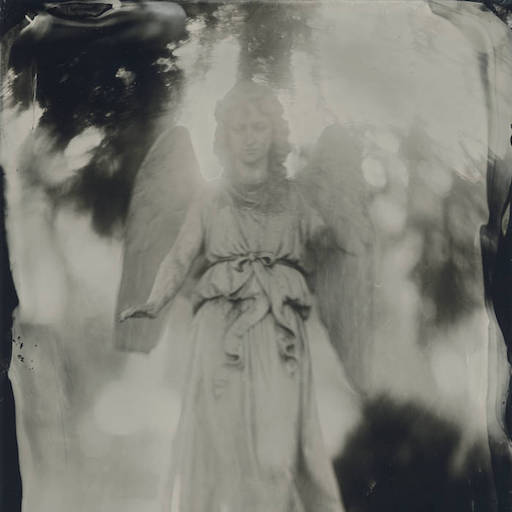 Photography by Sion Fullana
Made by Sion Fullana and Anton Kawasaki
Angel art by Lena Bushart
Spanish translation by Sion Fullana
Video Editing by Markéta Irglová and Sturla Mio Thorisson
Drone footage filmed by Kévin Pagès in Iceland
Home videos by Markéta & Mio
Personal photographs of Charley, Hattie and Markéta, from their family archives
Portraits of The Webb Sisters by Erika Molinari and Jake Morley
Portraits of Markéta Irglová by Lena Bushart
Titles by Sturla Mio Thorisson
Quintessence by Markéta Irglová, featuring Emiliana Torrini and Aukai
Starring Karítas Árný Sturludóttir and Árveig Mía Sturludóttir
Produced by Sturla Mio Thorisson at Masterkey Studios
Filmed and edited by Markéta Irglová
Additional footage by Jónatan Grétarsson
Color grading by Bjarki Guðjónsson at Trickshot
Made with the help of Sturla Mio Thorisson, Tina Dickow and Helgi Hrafn Jónsson, Anna Kristín and Pétur Ben and Gylli the horse, Karl Petersson, Linda Björk Eiríksdóttir and her beautiful custom knitted sweaters, Iceland, Nature, Mary Reynolds and The elemental realm.
Directed and Created by Petra Hermanová
Assistant: Jon-Eirik Boska
Dancer & Fortune Teller: Veronika Fialová
Fortune Teller: Karítas Árný Sturludóttir
Producer: Petra Hermanová
Executive Producers: Sturla Mio Thorisson & Marketa Irglova
Dancer: Maria Alejandra Jara De Marco
Directors: Helgi Jóhannsson & Hörður Sveinsson
Producer: Atli Viðar Þorsteinsson
Executive Producers: Sturla Mio Thorisson & Markéta Irglová
Director of Photography: Anton Smári Gunnarsson
Production Designer: Ylfa Geirsdóttir
Editor: Helgi Jóhannsson
Additional credits here.
Behind the scenes look at the making of MUNA. We're excited to share some of the creative energy that went into the recording process.
Produced & Directed by Zohreh Shayesteh
Edited & Co-directed by Malika Weeden
Sound Mixing by Laura Sinnott
Additional Sound Mixing by Sturla Mio Thorisson
Director/Camera/Editor: Alejandro Rojas
Unit Production: Gabriela Prieto, Ana Laya, Alejandra Donnes
Special Thanks: Malabia House Hotel, Villa Ostende Apart & Hotel, Daniela Lammardo, Tim Iseler, Becky Hayes, Juan Sebastián Vásquez
Shot in Buenos Aires & Ostende, Argentina
NPR Music Tiny Desk Concert
Markéta & Glen played six new songs from Strict Joy before performing the first-ever Tiny Desk Concert encore: a white-knuckle journey through "When Your Mind's Made Up."